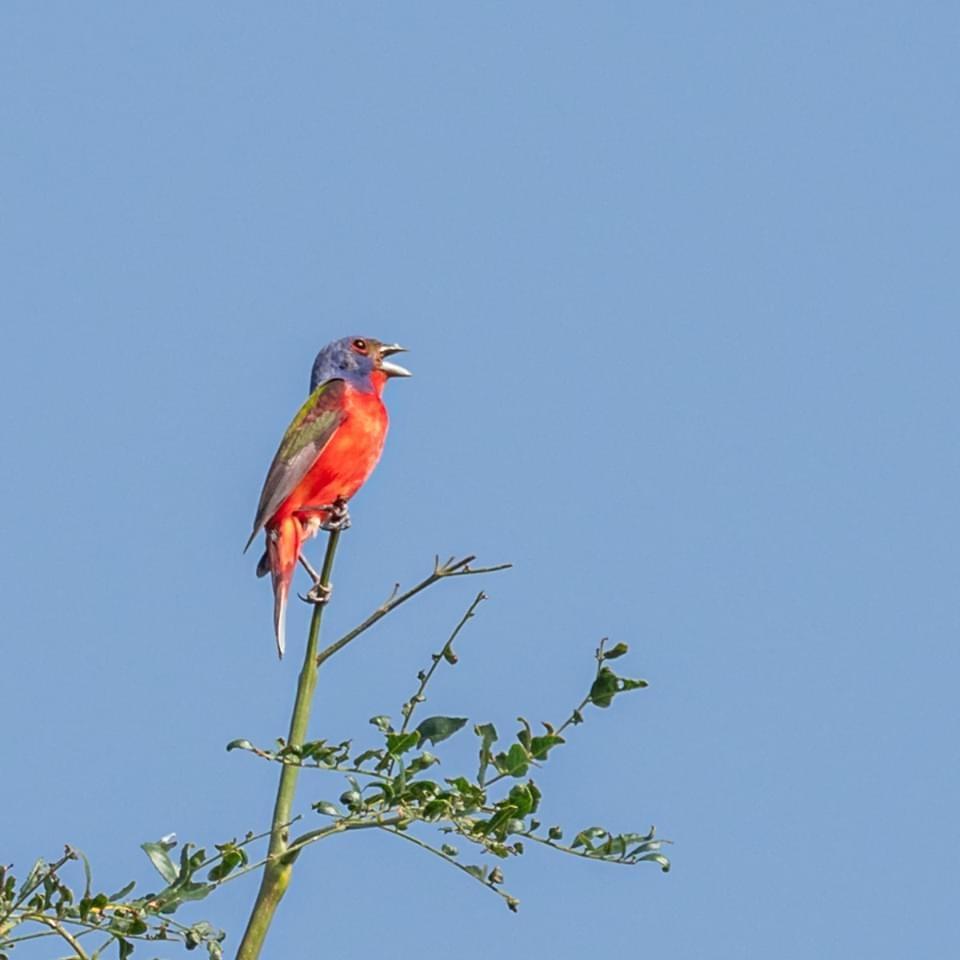 2023 Connemara Bird Walk Schedule
Birders of all skill levels are welcome to our guided bird walks at the Meadow Preserve.
Walks begin inside the south meadow gate (Bass Drive): Please drive into The Meadow at the South Gate behind the intersection of Bass Dr. and Roberta Dr. in Plano, and park in the grass lot.   GOOGLE MAP Bass Drive ENTRANCE LOCATION LINK
A variety of birding habitats will be explored and an excellent cross-section of North Texas bird species can be counted.
The results of this monthly survey will be logged to the eBird database to assist researchers and birders worldwide.
Notes:
– There is no fee.
– Wear closed-toe shoes, long pants, long sleeves, and a hat.
– Bring a full bottle of water.
– Check and prepare for any weather. We typically don't cancel due to weather.
– Enjoy roughing it. There is a clean portable toilet halfway through the route.
– To preserve wildlife and habitat, please respect the animals and plants at all times.
– We ask visitors to Leave No Trace.
Bird Walks are scheduled for the following dates in 2023:
Sunday, January 1st 7:30am
Sunday, February 5th 7:30am
Sunday, March 5th 7:30am
Saturday, April 1st 7:30am
Sunday, May 7th 7:30am
Saturday, June 3rd 7:30am
Sunday, July 2nd 7:30am
Saturday, August 5th 7:30am
Sunday, September 3rd 7:30am
Saturday, October 7th 7:30am
Sunday, November 5th 7:30am
Saturday, December 2nd  7:30am