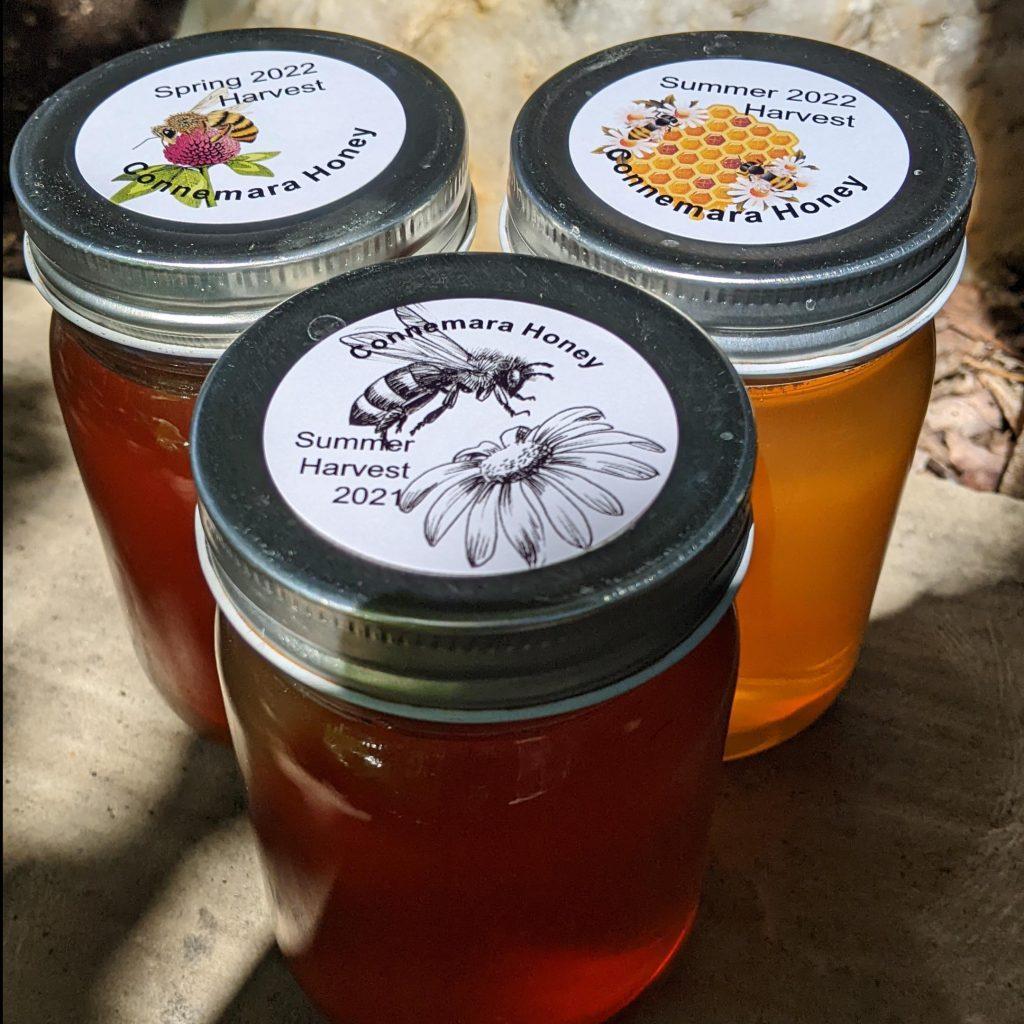 Online Auction: Connemara Honey 3-Jar Set and packet of Meadow Wildflower Seeds
Enjoy and compare the honey from 3 different harvests from the Connemara Honey Bee Hives! You will receive a 12-ounce jar of honey from each of the 3 harvests (as pictured), as well as a small packet of seeds harvested from this year's Connemara Meadow wildflowers.
***Online auction ends Saturday, September 3rd 12pm local time*** (1pm Eastern Time).
Click here to view Online Auction
Proceeds from the auction will be used to support the continuing restoration of wildflowers and native grasses in the Connemara Meadow Nature Preserve. Thank you for your support!