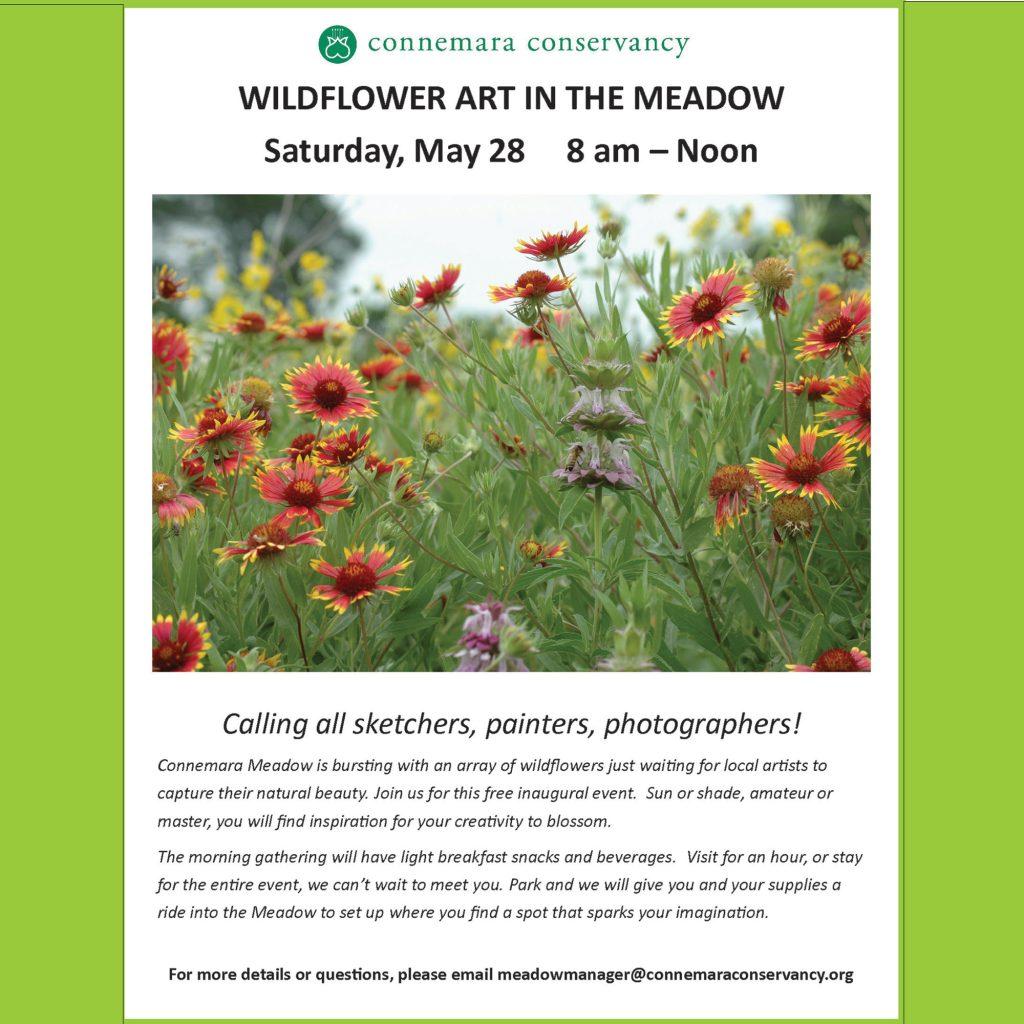 Wildflower Art in the Meadow, Saturday May 28th 8a-12p
WILDFLOWER ART IN THE MEADOW
Saturday, May 28, 8 am – Noon
Calling all sketchers, painters, photographers!
Connemara Meadow is bursting with an array of wildflowers just waiting for local artists to capture their natural beauty.
Join us for this free inaugural event.  Sun or shade, amateur or master, you will find inspiration for your creativity to blossom.
The morning gathering will have light breakfast snacks and beverages.  Visit for an hour, or stay for the entire event, we can't wait to meet you.
Park and we will give you and your supplies a ride into the Meadow to set up where you find a spot that sparks your imagination.
To RSVP and for directions/questions, please email meadowmanager@connemaraconservancy.org