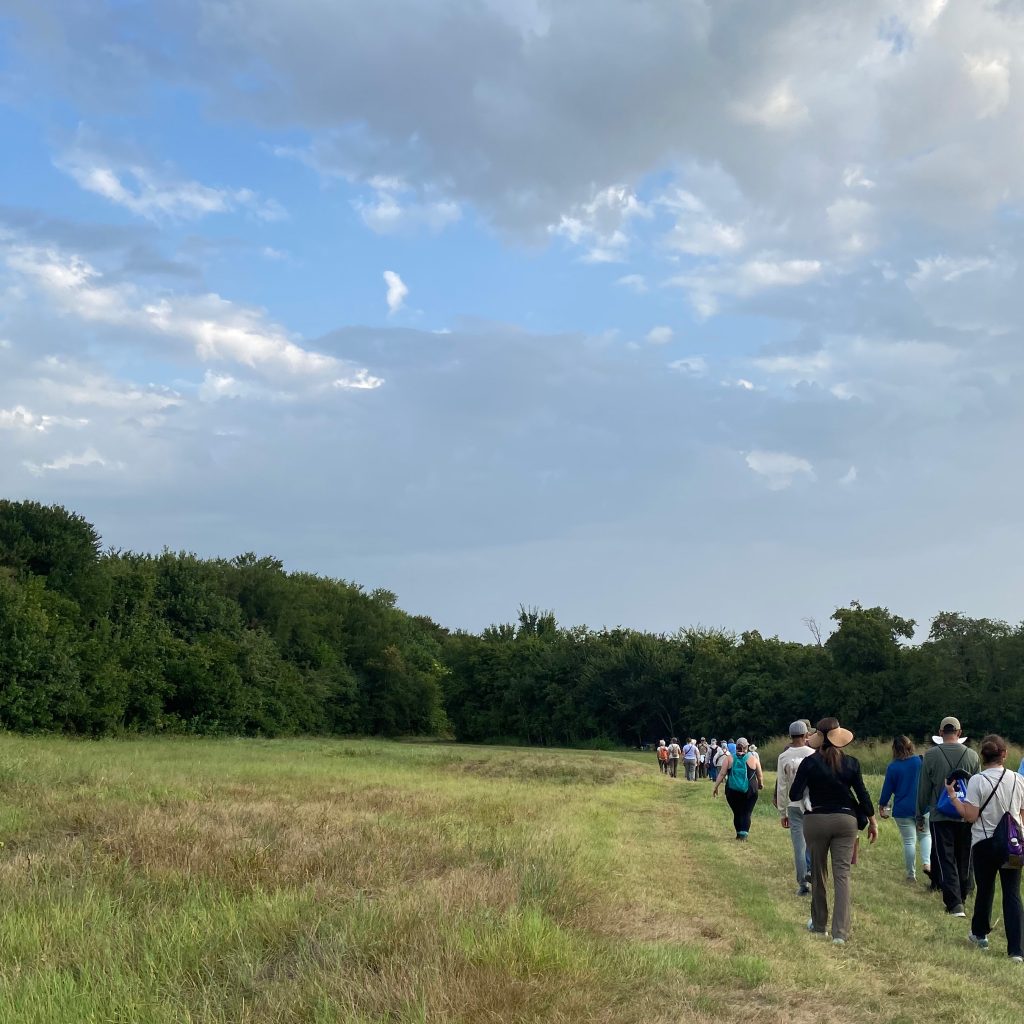 Fall-Winter 2023 Meet the Meadow Trail Walk Schedule
Join us for an introduction to the meadow guided trail walk. This is an introductory trail walk which is appropriate for families and those new to The Meadow. Walks are led by Texas Master Naturalists and Meadow Volunteers.
Sunday, Sept 10th 9am
Sunday, Oct. 8th 9am
Sunday, Nov. 12th 3pm
Sunday, Dec. 10th 3pm
Details:
Meet at the metal bridge over Rowlett Creek close to The Meadow entrance. Google map link to location: https://goo.gl/maps/r4TguTJ5tiYN665r5
• Parking is available at the following locations:
o Alma Parking area https://goo.gl/maps/gBbvVjCS8pMVZygn9 Walk around gate and follow path to the bridge (5-10 minute walk).
o Suncreek Park https://goo.gl/maps/qAakxq38hB1WsyFw5 Follow sidewalk around the field and along the tree line (10 minute walk).
o Albright Drive https://goo.gl/maps/MXz8EBrB7rvbbyDA8 Follow the sidewalk along the tree line. (5 minute walk).
• There is no fee.
• Wear closed toe shoes and long pants.
• Bring a bottle of water.
• Suncreen and bug spray are recommended.
• Total walking distance will be about 2 miles, and the walk will take approximately 1 hour.
• Paths are dirt and mowed grass.
• Not stroller or wheelchair accessible.