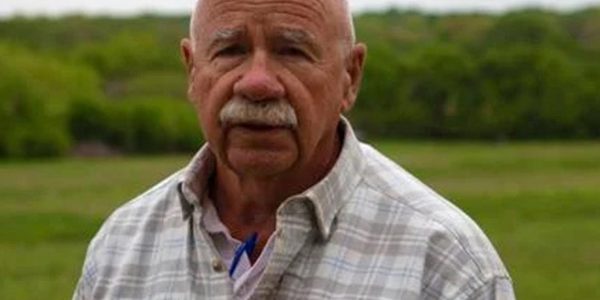 This Allen community member is helping to restore native vegetation to a 72-acre park By Winston Henvey / Star Local Media
Since October 2008, Bob Mione has been on a mission to restore some of Allen's Blackland Prairie.
In late March, Mione was announced as the winner for the Texas Environmental Excellence Awards.
"The award came as a total shock to me," he said. "I'm very flattered that somebody would nominate me."
The award is part of an annual program that honors achievements in environmental preservation and protection. There are 10 diverse award categories that provide citizens, communities, businesses and organizations with an opportunity to obtain the state's highest environmental honor and be recognized for their environmental projects. Mione earned his place in the individual category.
As a master naturalist, Mione has helped the Connemara Nature Preserve make great strides in rehabilitating its native grasses. The efforts began in 2012, and the Connemara Conservancy made great strides when it began irrigating from Rowlett Creek, Mione said.
Mione said his understanding of the importance of native species came after cleaning an invasive vine out of a small area of grass.
"We were on our hands and knees pulling an invasive vine out of this 25 square-foot patch," Mione said. "We found, just in that small area, two snakes, two rats, a rabbit and a bullfrog. That was the day it just popped in my head that if we can restore this small area, what if we did all 72 acres? That's what we've been doing, because the wildlife, insects and birds would just bloom if we had that here."
"It's important to have native grasses because it all starts with butterflies," he said.
Due to a lack of native plant species and invasion on natural habitats, butterflies, as well as other insects, have been on the decline.
"We started focusing on what we can do to help monarch butterflies on their migration north and south," Mione said. "When you start working on habitat improvement for Monarch butterflies, that improves the habitat for all sorts of other insects, which improves the habitat and eating for birds, mice, rabbits and predators. As the native habitat increases, everything in Mother Nature that should be here increases as well."
Six days out of the week, Mione and other volunteers come out to the preserve, where they embark on a 15-month process of smothering invasive grass and fobs – herbaceous flowering plants – and tilling the ground to disturb any other invasive seeds. The team of volunteers then plant seeds for native grasses and flowers.
"We've just been blessed," Mione said. "The city of Allen and the Audubon Society have been very generous with their grants for us. All that money is used for restoration, from seeds, equipment, to irrigation. Our biggest success is figuring out how to irrigate water from Rowlett Creek."
As the Connemara Conservancy continues its efforts, Mione said the organization aims to recruit more volunteers to become master naturalists.
See story in the Allen American here.